 The American Kennel Club
The American Kennel Club, a 130-year-old institution beloved by pedigree breeders, sought to grow its online audience through easily navigable, information hubs. Mayday was there to help AKC reshape and own the public discourse on dog health.
Services
User Experience
Technology
Communication
Information architecture
Positioning AKC as the daily "destination for dog people" informed the design process. Through research, we gauged the needs of dog lovers, who were in search of an inviting forum that would care as much about their pets' needs as owners do. The microsites had to be truly user-friendly in order to establish trust with the audience.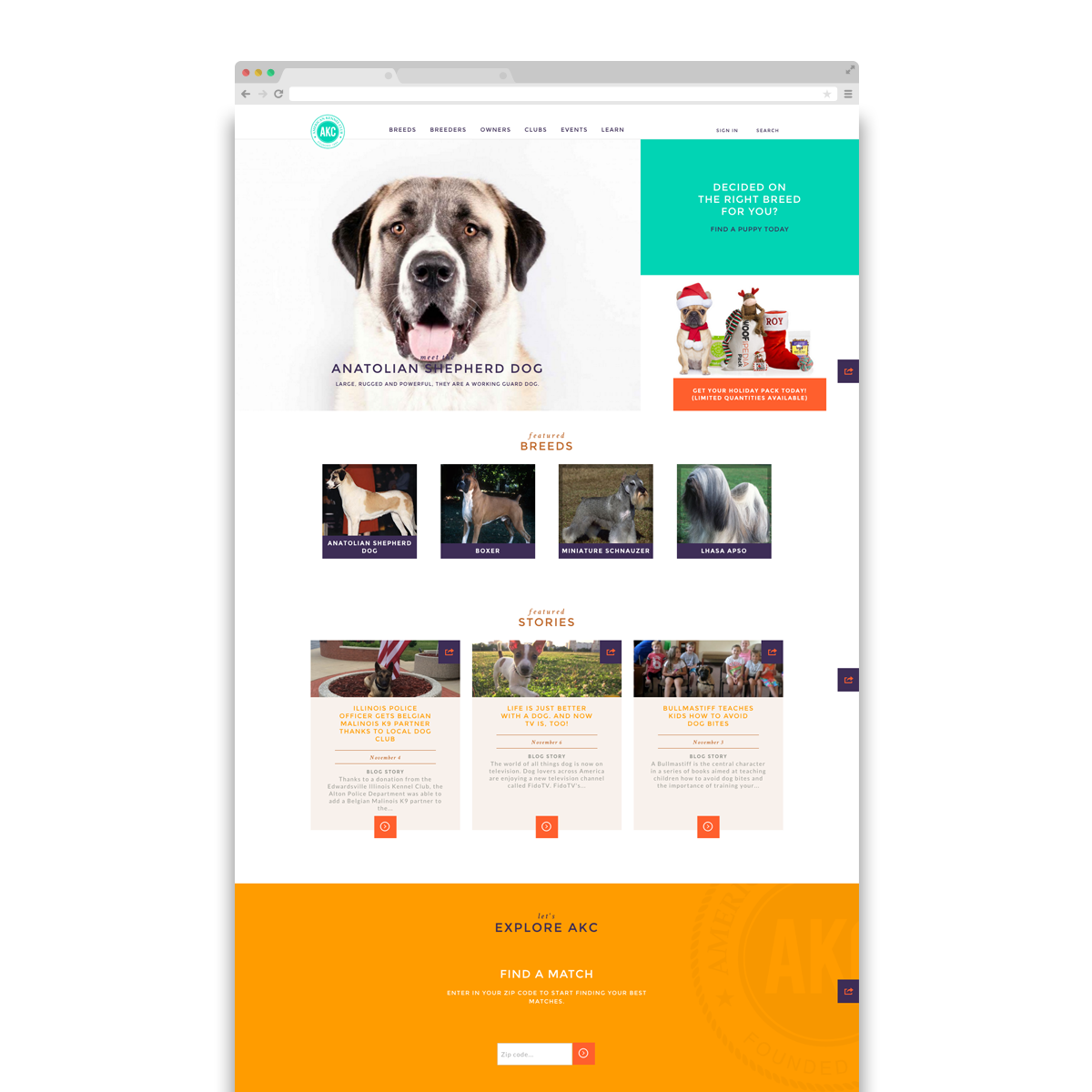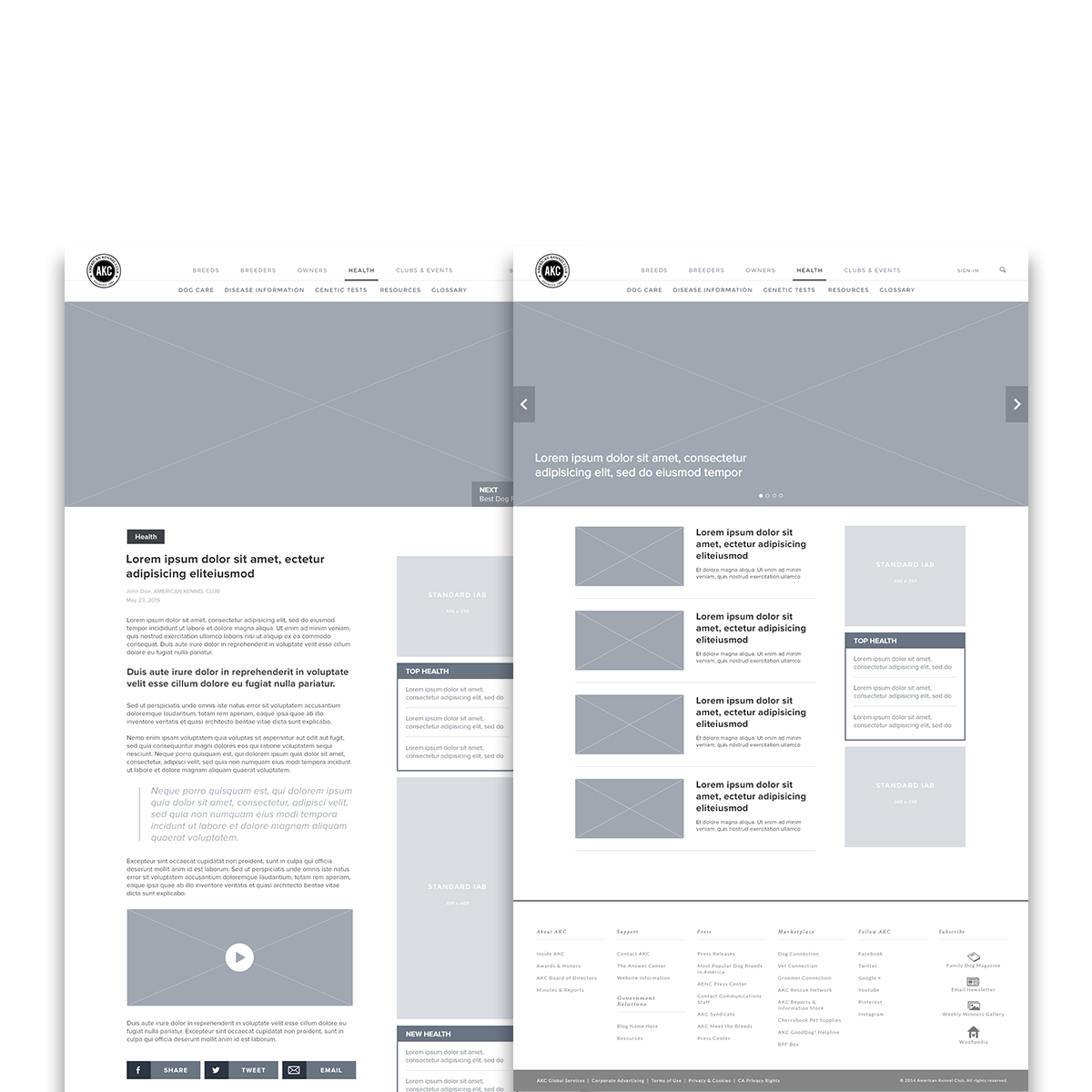 Paired with AKC's existing look and feel, we designed a cohesive and responsive template page to turn layers of information into a manageable display of resources. The customizable layouts allowed AKC to easily replicate and pair related content, use categorical navigation to separate information, display relevant media, and attach external resources. Each microsite served as a gateway for dog breeders and owners to fully integrate AKC's expertise knowledge into daily life.
Ultimately, AKC had to win the hearts and minds of dog lovers over big-pet stores. We strategically designed the microsites with strong SEO to create high frequency, loyal visitors, and to drive traffic to the site. Prewired with keywords, the microsites consistently produce top results.
Development
AKC previously had no standardized production flow to curate information hubs. We inherited the task of streamlining this process, onboarding the AKC team to successfully implement their new and improved, accommodating dog destination. We created production documents to make sure both content and information remained consistent across articles and image sourcing, as well as scaling and size.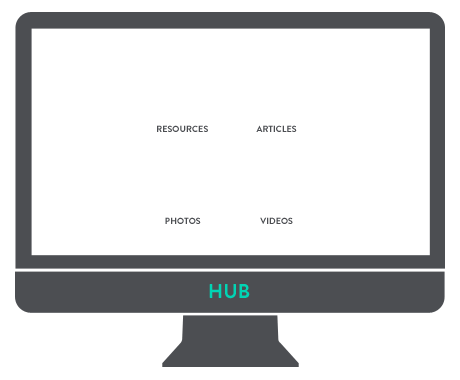 - Photo courtesy from the AKC Gazette archive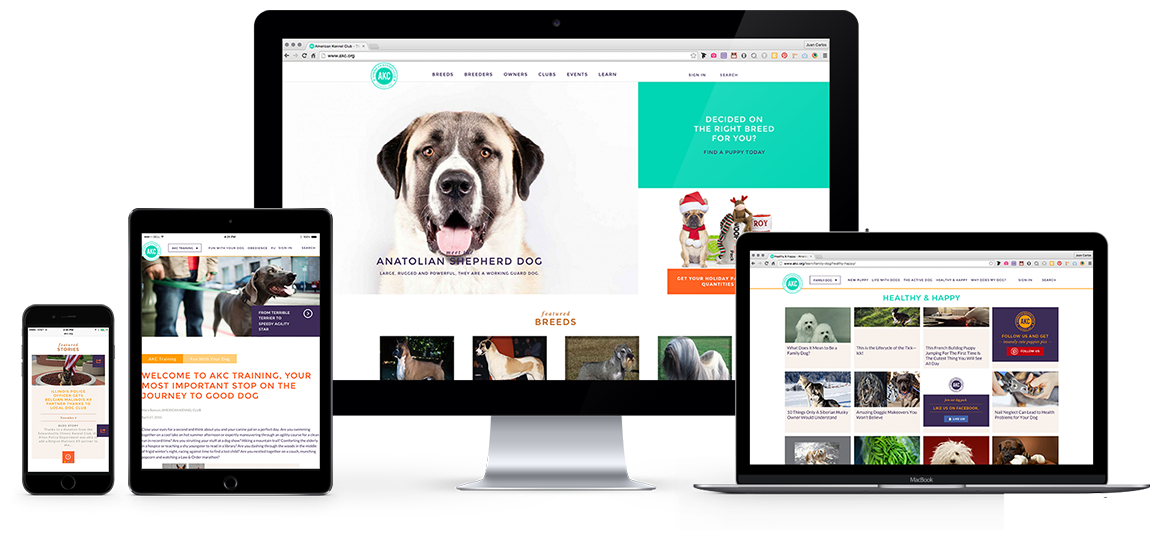 Ongoing support
With four new microsites across health, training, familial topics, and a gazette page, the American Kennel Club moves towards the goal to serve as the educational and entertainment destination for all dog breeders and owners worldwide.
Visit the site

Stephen Smith
Director, Digital Content, American Kennel Club
"The Mayday Team consistently delivers high quality work. They design and build great digital experiences for their customers."