#easythrowback
Photos are no longer printed out, passed around or posted on walls. These days, images live within our social feeds, posted to forums on the Internet, shared through links or stored in digital albums. Google Photos sought to streamline its massive photo-sharing platform, using Tumblr to illustrate the process.
We worked with Google, Yahoo, and Tumblr to create a unique digital experience, with branded assets and a responsive infrastructure to launch the Google Photos themed #EasyThrowback campaign on Tumblr – all in one week.
Services
Strategy
User Experience
Technology
Media & Content

Information architecture
Distinguishing the #EasyThrowback campaign on Tumblr from the Google Photos product and other cross-promotions relied on the robust information architecture. The goal was to create an infrastructure that had a Tumblr-feel, while being responsive and scalable and instantly recognizable as Google Photos. The layout we designed curated imagery for each week's content and leveraged Tumblr's photo-sharing functionality.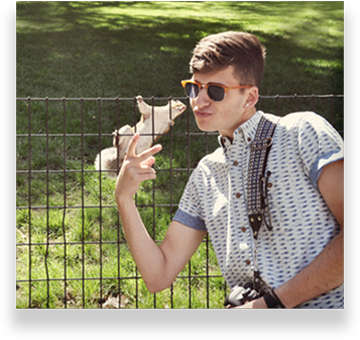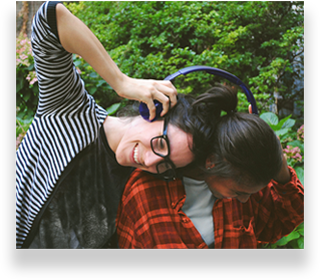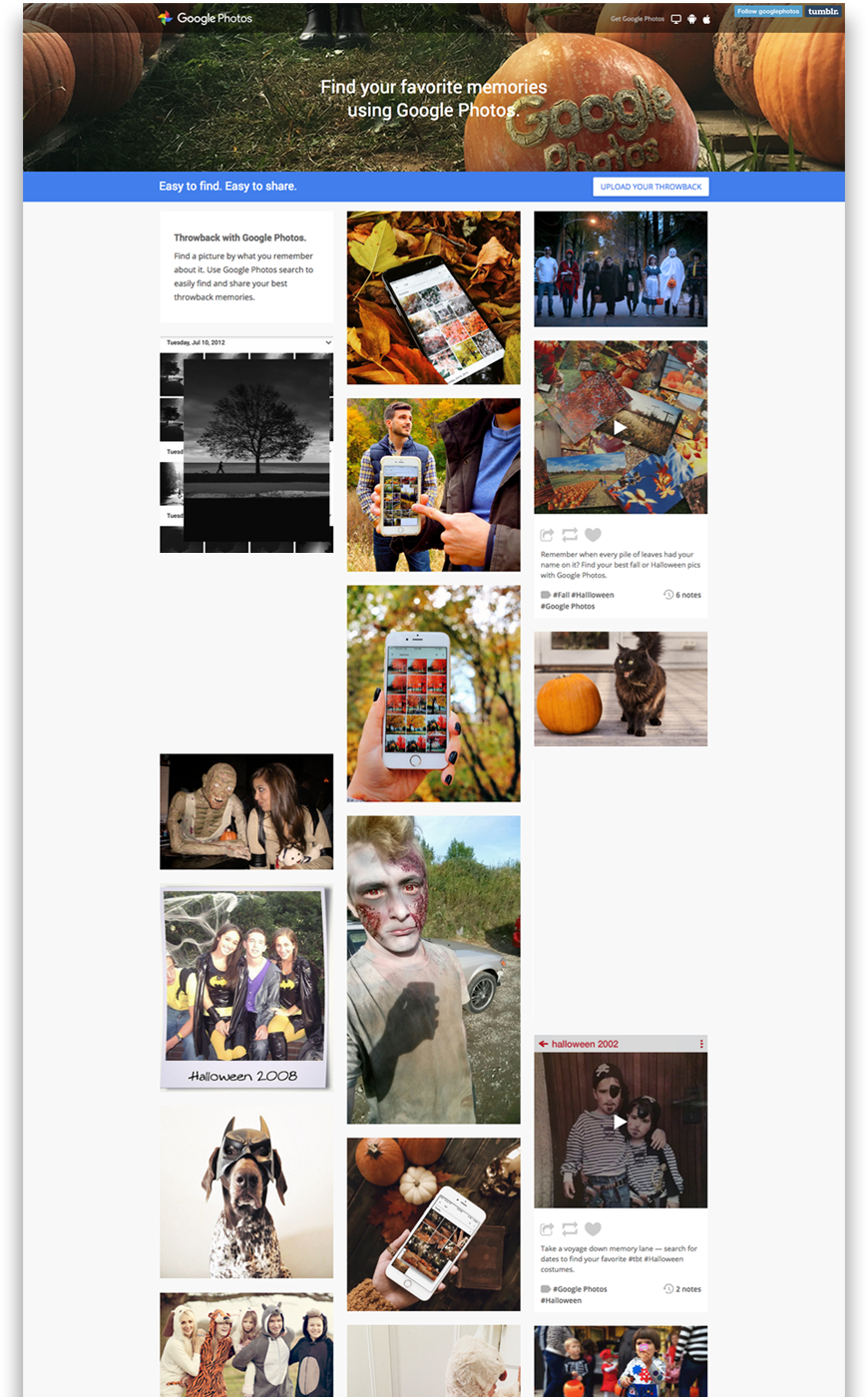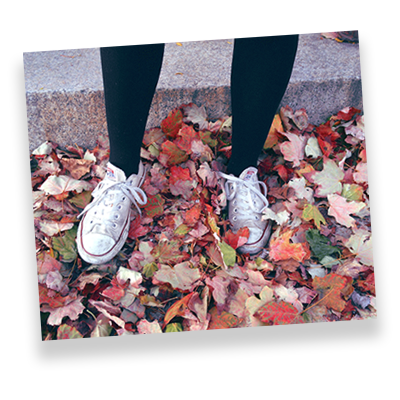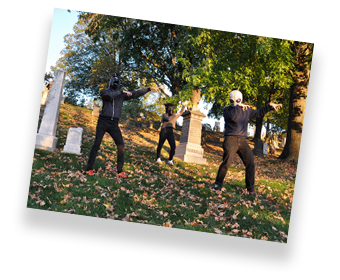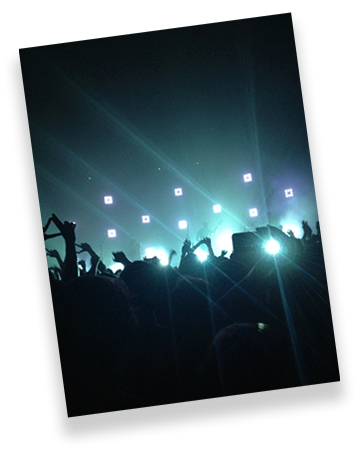 Content creation
Designing and driving an organic photo campaign relied on emotionally evocative content with a sharable aspect. To build this custom user experience, we created all content in-house, utilizing the landscape of New York City, to stage weekly themes: besties, music, travel, pets, fall, and Halloween.
We zoomed in on body details—hands, feet, etc. – with unusual angles to create relatable experiences. In this stylized approach, we highlighted Tumblr's innovative photo functionality, such as GIF creation. The photography came to life through editorial storytelling, critical for engaging the Tumblr audience.


This campaign relied on interaction with the Tumblr community and celebrity influencers. We collected all UGC content through direct submission built into the Google Photos infrastructure and IFTTT recipes to funnel #EasyThrowback content from other social platforms.
We designed all paid media to place on Tumblr, driving traffic to the campaign where the public was encouraged to post their own photos each week.
Easy to find. Easy to share. #EasyThrowback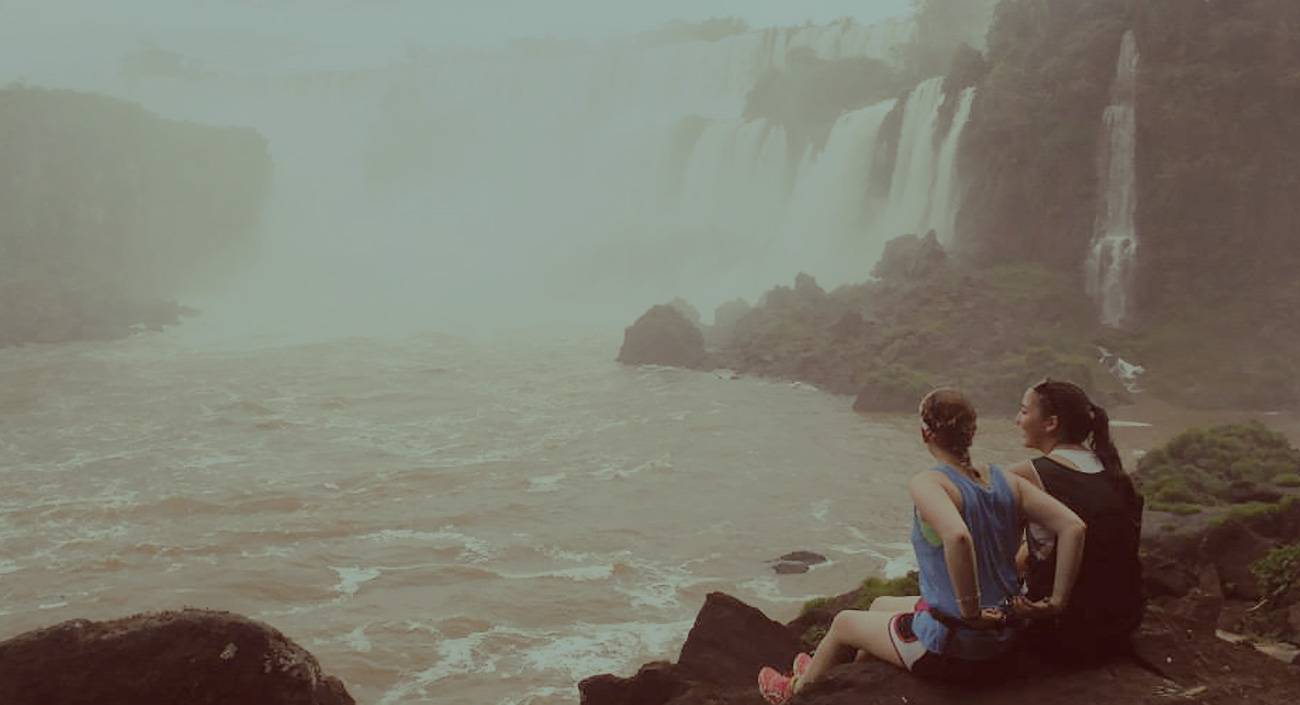 Press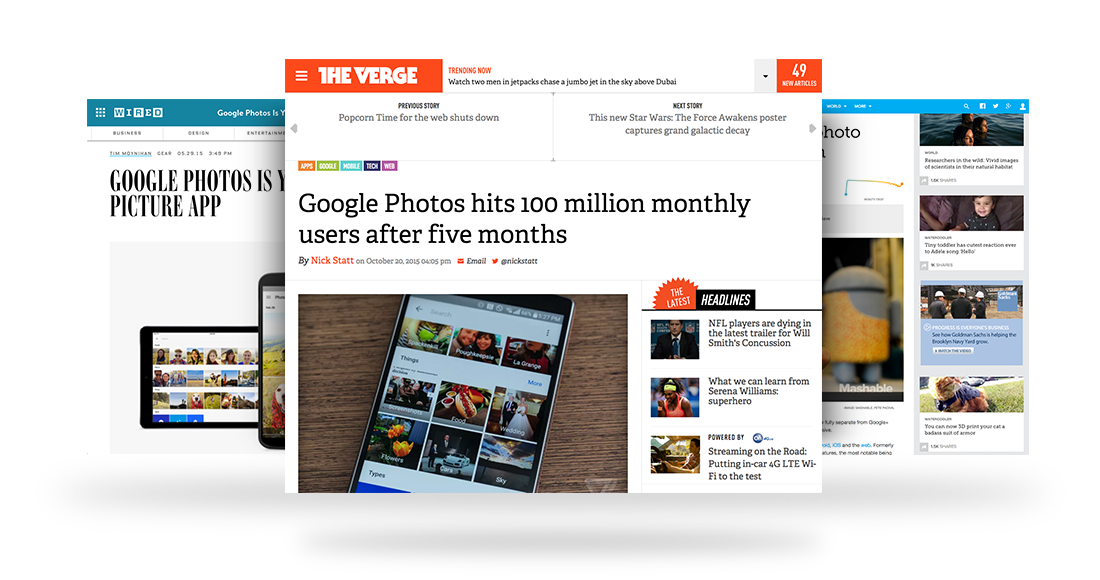 Yvonne Cheng
Creative Strategy Director at Tumblr
"Mayday is one of Tumblr's most trusted strategic, creative and production partners. We look forward to working with them on more projects together in the future."